By Greg Bassuk, Chief Executive Officer, AXS Investments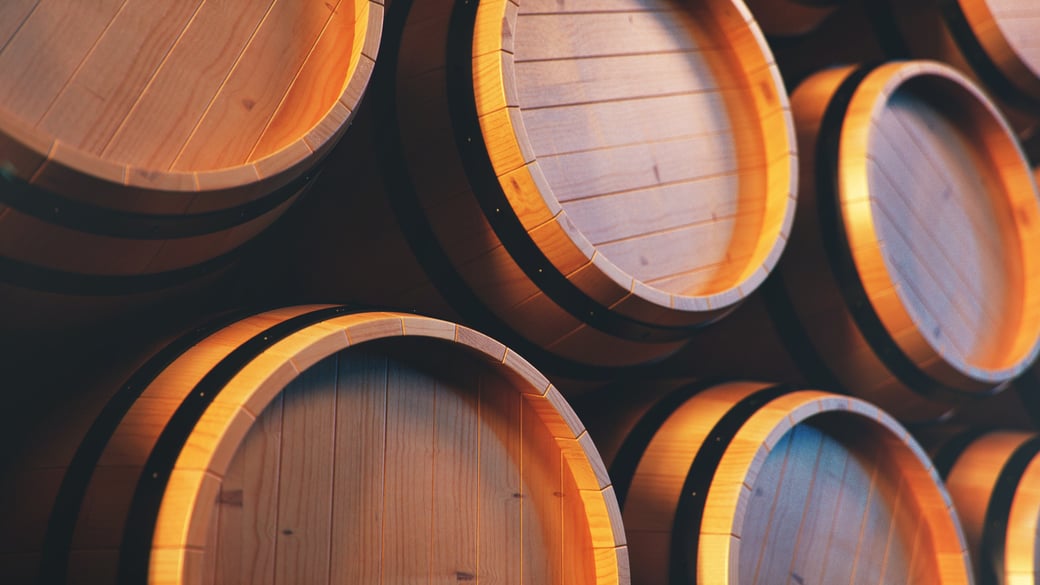 Private Equity is sitting on $3.3 trillion cash. Here's why that's a good thing.
"Money on the Sidelines." You'll hear this term often from players in the public equity markets. Turn on CNBC or read Barron's, and talking heads will explain how lots of cash sits in brokerage accounts today. As a result, investors are waiting to buy low on stocks after a market pullback (whenever that might come).
This terminology is often confused with money waiting to be deployed by alternative asset managers. You see, private equity and venture capital professionals have a term for money that can be called upon from investors to pour into private investments: "Dry Powder."
As we often get this question in the context of private equity, I focus this piece on defining dry powder in the private equity world, discussing the trillions in capital ready for such investment deployment, and sharing some insights on why dry powder is so essential to the alternative asset industry.
What does "dry powder" enable?
In the 17th century, military battles required a significant amount of gunpowder to power rifles and cannons. Of course, to remain effective, the military's storage of unused gunpowder needed to stay dry for future battles. This "dry gunpowder" enabled an army to be efficient, prepared and successful.
Fast forward four centuries and dry powder maintains a similar meaning in the alternative investment industry. Specifically, dry powder is committed, but unallocated, capital from investors that can be called upon to meet specific investment objectives. This liquid capital can be used strategically to meet specific goals and achieve positive financial outcomes.
If you're thinking offense, the money can be deployed for myriad purposes, such as to make an investment, purchase a distressed company, or build reserves for a future acquisition. If you're thinking defense, the capital may be used to help an existing investment manage cash flow requirements, tackle debt, or address other challenges linked to microeconomic or macroeconomic conditions.
Current state of dry powder
The global private equity industry is sitting on roughly $3.3 trillion in dry powder. This figure is significantly higher than the $1.2 trillion sitting in reserves in 2011.
Even with this amount of money awaiting deployment, alternative asset managers will continue to be aggressive this year in fundraising, looking to raise another $1.3 trillion this year, which is more than triple the $323 billion raised in 2011.
From a macroeconomic perspective, a large amount of dry powder can signal a strong economy or high valuations, depending on conditions. Typically, private equity managers wait for weaker economic conditions to purchase distressed assets. However, a manager may call upon dry powder to buy or invest in a fast-growing company that can provide a significant return on investment based on the forecasted trajectory of the company. What may look expensive on the surface today might be a bargain in hindsight many years down the road.
This is where private equity managers look to capitalize on high growth opportunities for which quick deployment of capital can result in the potential for vastly outsized gains.
Among the PE firms focused on mega fundraising are Hellman & Friedman, which closed a $24.4 billion fund, and The Carlyle Group, which was aiming to close the largest private equity fund of all time at $27 billion.
What it means for investors
Dry powder is a crucial term to understand as an investor. This unallocated capital is committed to a private equity or other investment manager, but stays in reserves as those managers seek ideal investment opportunities. The private equity industry has proven to deliver significant returns for investors, while building its reserves for ongoing quick deployment when opportunities surface.
Likewise, investors sitting on cash can position themselves very well by waiting for the equity markets to pull back, where the deployment of dry powder can create immense potential for strong returns from these unique investment opportunities.
---
Opinions expressed are those of the author and are subject to change, are not intended to be a forecast of future events, a guarantee of future results, nor investment advice. There are risks involved with investing, including possible loss of principal. Past performance does not guarantee future results.
Investors should carefully consider the investment objectives, risks, charges and expenses of the fund before investing. This and other important information about the Fund is contained in the Prospectus, which can be obtained by calling 833.AXS.ALTS (833.297.2587). The Prospectus should be read carefully before investing.