By Greg Bassuk, Chief Executive Officer, AXS Investments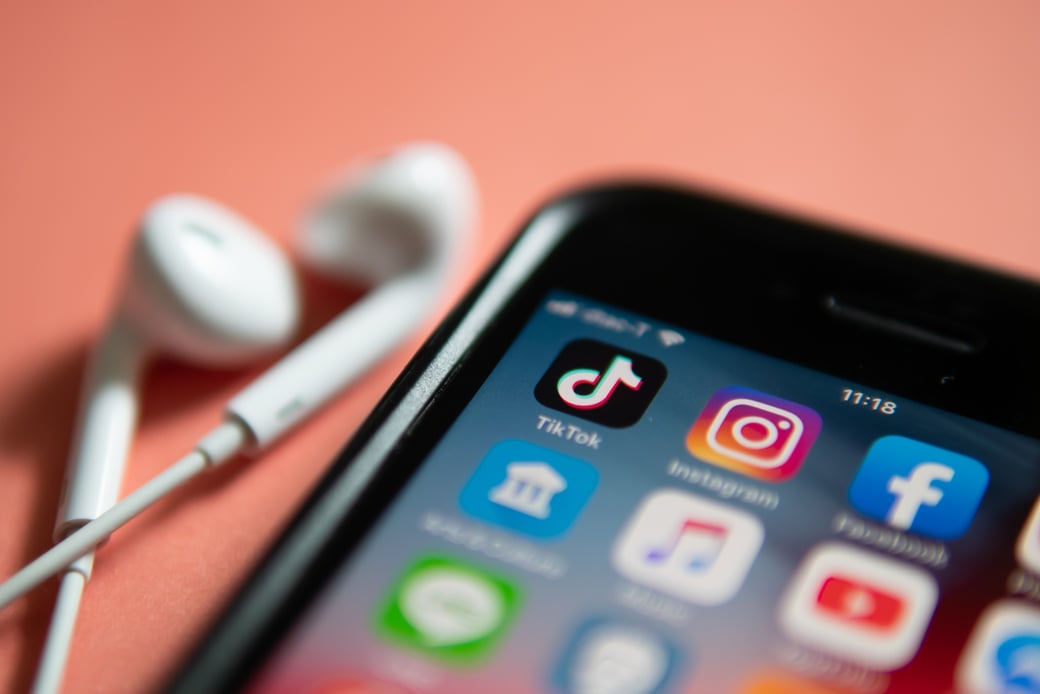 Generation Z is turning to TikTok for financial insight & institutions should follow the audience
You might know TikTok as a place to learn dance moves or follow a series of memes. But the social media app created by Byte Dance has added a critical new functionality: Financial Literacy.
For younger Americans, TikTok has fast become a go-to source for financial education. So let's dig deeper into how this social tool can continue to bolster young investors' success.
Financial TikTok
TikTok allows users to create and share 60-second videos. In 2020, the app surpassed two billion downloads. In July 2021, that figure hit three billion. It became the most downloaded and highest-grossing non-game app during the first half of 2021. Naturally, TikTok also has become a haven for meme stocks and cryptocurrencies.
Taking the traditional financial and investment community by surprise, personal finance videos also have exploded on TikTok during this time. In fact, a TikTok subculture called "FinTok" has dramatically increased in popularity, with content linked to the hashtag #personalfinance generating more than 4.4 billion views.
Is the insight any good?
While FinTok has evolved into a go-to financial education hub for millennials and members of Generation Z, some observers have raised concerns about its potential for pump-and-dump schemes, speculation around cryptocurrencies, and other potential opportunities for malfeasance. While to some, FinTok may feel a bit like the Wild West, it's important to remember that this media platform is still in its early days. And many content producers are leveraging TikTok's vast audience and exceedingly strong affinity among its users to provide financial education and enhance financial wellness.
Tori Dunlap was relatively early in bringing financial literacy to the TikTok platform. The founder of Her First $100K, launched a TikTok channel in March 2020. Her first video centered on the importance of using a high yield savings account. Today, Dunlap has more than 800,000 followers, and she has created videos on negotiating rent contracts, how to ask for a raise, and methods to enhance personal expense management for individuals and families.
As an increasing number of financial professionals continues to embrace TikTok to educate its young and dedicated member base, the opportunity to improve the financial wellness and capability of this cohort should grow materially.
What this means for investors
Given TikTok's popularity and ability to capture the younger generation's attention, the platform stands to become a successful channel for financial education. While the quality of content will be critical to its success, the natural ecosystem offers significant potential to skyrocket both the reach and efficacy of financial wellness initiatives.
Just as there exists ample opportunity to teach viewers about stocks, bonds and other traditional asset classes, there also is significant potential to teach younger investors, very early in their overall personal finance experience, about the attributes of alternative investing and the potential benefits of private equity, venture capital, real estate, infrastructure and other alternative markets.
TikTok represents a wide-open platform that mimics the infancy of YouTube in that platform's early days. Financial professionals should embrace Tik-Tok's potential to game-change in financial education and financial wellness, with the power to bring robust levels of financial capabilities to generations here and to come.
Opinions expressed are those of the author and are subject to change, are not intended to be a forecast of future events, a guarantee of future results, nor investment advice. There are risks involved with investing, including possible loss of principal. Past performance does not guarantee future results.